Homebuyers who aren't familiar with the home purchasing process can definitely benefit from a few first-time homebuyer tips. A little research will help you know what you are getting yourself into.
Though the steps included in the home buying process vary from one state to another and depend on local custom, the basic steps remain the same—work with an agent, find a home, get a loan, negotiate, and perform a home inspection.
Here are a few vital pointers that will help make your home-buying journey a less bumpy ride.
1. Know What's on Your Credit Report
When analyzing your candidature for a mortgage, lenders look at more than just your credit score. They will review your credit report to figure out the interest rate you will receive on a mortgage. If there are errors on your credit report, you will likely end up paying a higher interest rate than you actually deserve.
To overcome this, review your credit report every year and get all the errors cleared as soon as they appear.
2. Set a Budget
It is often tempting to start house hunting on property listings sites as soon as you decide to buy a home. However, without a budget in place, you will end up wasting your time looking at houses that are way out of your price range. Additionally, searching for a home without a budget in mind will make affordable homes look disappointing, spoiling your home search.
Before jumpstarting your home search, review your finances and set a budget so you have an exact idea about at what amount you can afford for a house. Consider following the below-given guidelines.
If you are not in any sort of debt, you can decide to purchase homes up to five times your total household income.
If you spend less than 20 percent of your monthly income to pay off your existing debt, looking for a home that is not more than four times your income.
If over 20 percent of your monthly income goes to paying off your existing debt, shop for houses that are three times your income.
3. Hire an Agent
While you can definitely go visit open houses or surf through listing sites online, hiring a real estate agent will save you time and money in the long run. Here are a few benefits of hiring a real estate agent:
An agent will send you listings directly from MLS that fit your requirements.
They will know of new listings even before new houses for sale hit the market.
An agent will often spot overpriced listings and advise you accordingly.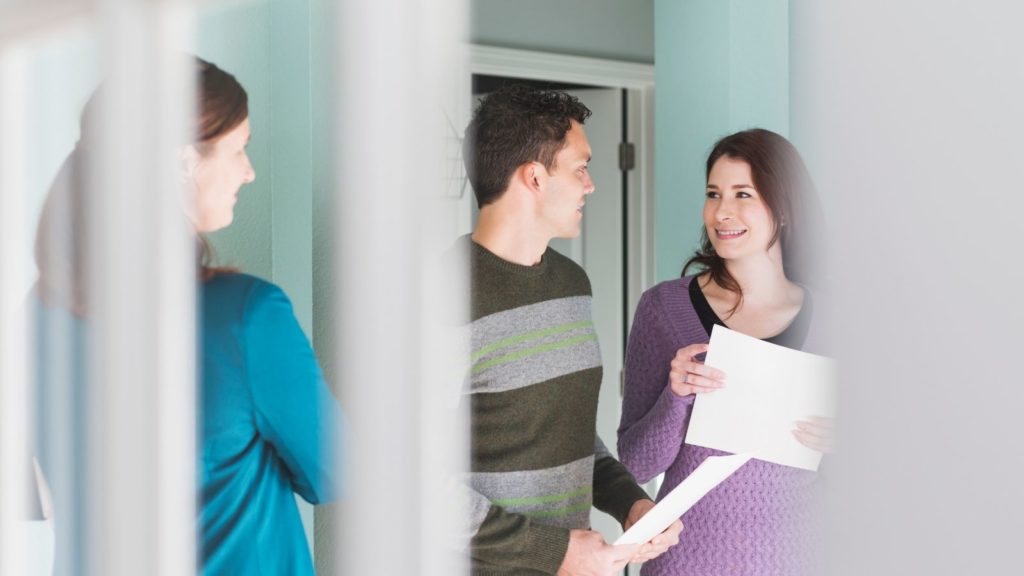 4. Save for Down Payment
If you scour the market, you will come across mortgage programs that allow you to put down little money; sometimes, you might even be able to land zero percent down mortgages. While these programs make buying a home a more achievable goal, putting down such a low down payment will prove to be costly in the long run, resulting in more expensive monthly payments.
Often down payments range at 20 percent. So, plan to save enough for the down payment. With more money paid off at the beginning, you will have smaller monthly payments, which will help build equity faster.
5. Get Preapproved
One mistake some homebuyers commit when shopping for a home is not getting preapproved for a mortgage. A preapproval letter depicts that your lender is willing to provide you a mortgage loan for a certain amount.
Without one, it is likely that sellers might not take your offer seriously, as there's no proof you can actually afford the home. This will put you at a significant disadvantage when you find the ideal house. So, before shopping for homes, ensure that you have a mortgage preapproval letter ready.
6. Don't Empty Your Bank Account
If you find the perfect home but fall short on cash, you might be tempted to use your emergency fund or borrow from your 401(k) to gain the money you need. However, know that by doing so, you are setting yourself up for some significant risk. It will leave you with little money to handle the unexpected expenses that follow your purchase and hurt your retirement fund.
So, try not to dip into your retirement savings or emergency fund to purchase a home. Save money for your house purchase in a separate account from your emergency fund. Though it can take numerous years to save enough money, once you have it, you will be able to enjoy greater peace of mind.
7. Don't Apply for a Loan or Credit Card Before Closing
After your offer gets approved, it will take several weeks until your closing. During this time, you might want to open up a new credit card or take out a personal loan to pay for various expenses like new home appliances, moving costs, etc. But, doing so could cost you your house.
Mortgage lenders want your credit to be stable. Any new credit accounts you open can potentially change your mortgage's terms, leading to a higher interest rate or more fees. So, wait till your mortgage closing before opening up any new credit accounts. Also, make sure you make your bill payments are on-time to maintain good credit. It is also a good idea to save at least three months of housing payments in your account to ensure you have some steady income.
Buying Your First Home
Shopping for a home as a first-time buyer can be overwhelming. There's so much to know and do. Hiring a real estate agent will take part of the stress off your shoulders.
Additionally, by doing your homework and understanding the basics, you can come out of the home buying process like a seasoned veteran. Be sure to look around and consider as many lenders and houses for sale as possible to find the ideal option for you.
Have Questions? Ask Liz!
Give Liz Welch a call today to learn more about local areas, discuss selling a house, or tour available homes for sale.
Summary
Article Name
7 Tips for First-Time Homebuyers
Description
Homebuyers who aren't familiar with the home purchasing process can definitely benefit from a few first-time homebuyer tips. A little research will help you know what you are getting yourself into.
Author
Publisher Name
synergisticrealestate.com