Home sellers are a busy lot. They need to have their houses put on the market. Most sellers are typically looking at other homes and neighborhoods while preparing their current residences for sale.
Things can be a bit more complicated if you're trying to sell a house while also simultaneously in divorce proceedings. This can add more stress and anxiety to your life. However, you should still be able to sell the home in most instances.
Selling a home in Florida isn't always easy. You should pay attention to current market trends and economic conditions. There are certain steps that must be taken, and it's not uncommon to experience delays or other issues from time to time. Staying focused and determined and having a good strategy can help you succeed. Here are a few things you can do if you're planning on selling a home during a divorce.
1. Remember your end goal.
It's often difficult to keep emotions in check when you're going through a divorce. Your former spouse may say or do things that can frustrate, enrage or discourage. However, it's important to put those things aside.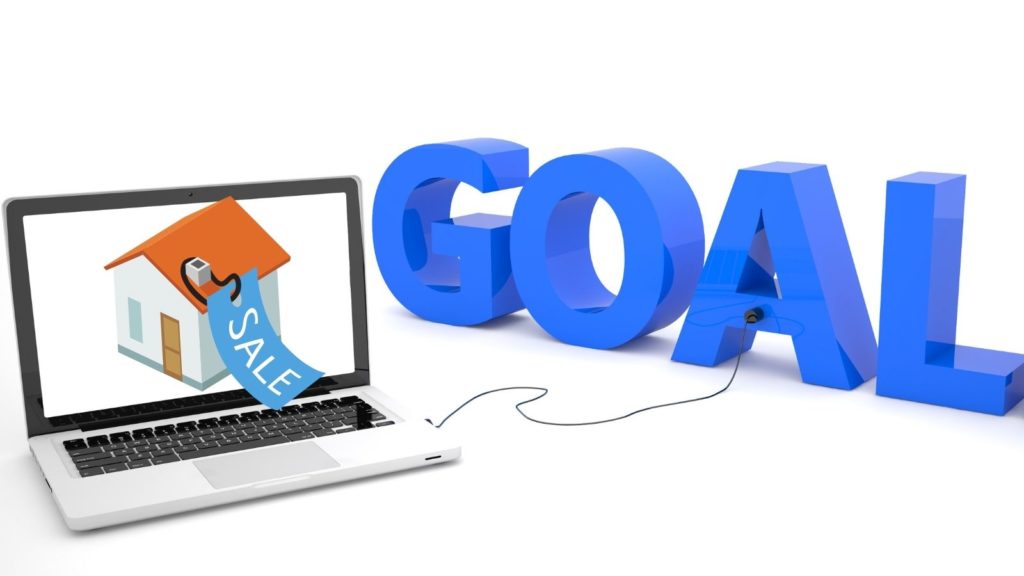 Don't forget about why you want to sell the house. Since the marriage is dissolving, it's probably best for both parties to get a fresh start somewhere else. The transaction can provide both of you with the necessary funds to start a new chapter of your lives.
2. Hire a realtor.
A good real estate agent can help get your home sold quickly. Most realtors have years of experience and a proven track record. Feel free to talk with several agents before selecting the one that's right for you.
Your realtor should be familiar with your situation. It's important that the agent doesn't favor one spouse over the other during the course of the transaction. A lack of bias or favoritism can help things proceed in a timely manner.
3. Prepare the house for sale.
Your home should be properly advertised and marketed after the listing has been added. It should be thoroughly cleaned from top to bottom, inside and out. Leave nothing untouched, even if the job takes several days to complete.
Both spouses should take some time going through the personal possessions in the house. They can decide who keeps what, and which items are to be discarded, donated or left behind after the sale. Make sure that any family photos or other potentially sensitive belongings are kept out of reach and sight from open house guests.
You can stage the house yourself, or you can hire professionals to get the job done. Furniture will be moved and rearranged so that it's easy for guests to walk around.
Different photos and/or videos will be taken of the interior and exterior. Windows and blinds will be opened to let more natural light in. Staging the property gives potential buyers more reasons to express interest in your home over other similar houses in the area.
4. Keep good records.
There's probably going to be a fair amount of paperwork involved in the real estate transaction. That and the fact that you're currently in the middle of a divorce make it important to have good records. Now is as good a time as any to organize that information.
Create and maintain physical and digital copies of bank statements, tax returns, receipts for any home repairs or renovations, and any other essential documents. Keep them in a safe place and refer to them as needed. Both spouses may want to have their own copies of that information.
5. Do your homework.
Before an offer is accepted, it's a good idea to know a few basic facts. Find out whose name is on the deed to the home. You may want to learn if there are any outstanding liens or other claims against the property as well.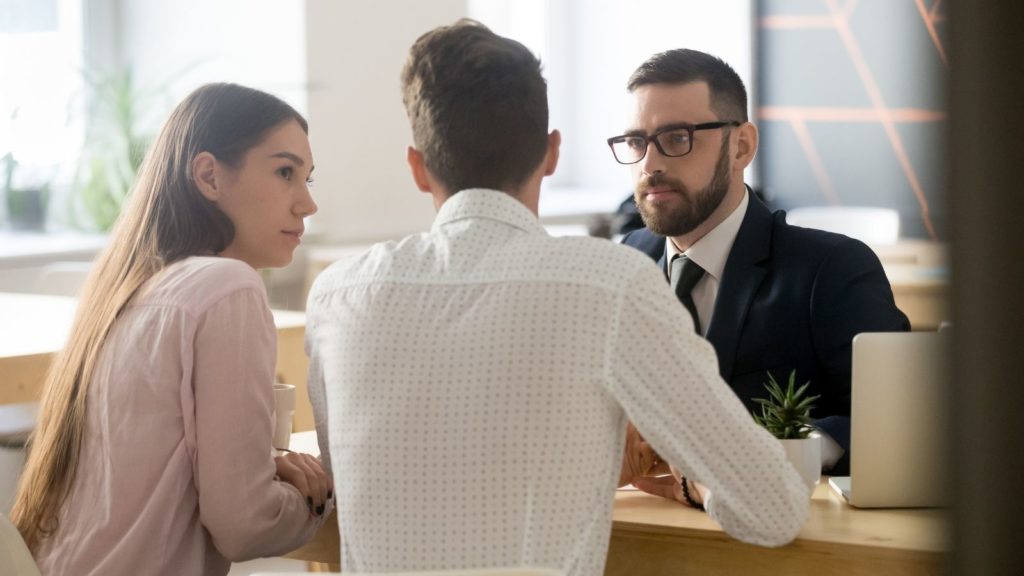 You can consult your tax preparer or accountant to discover any possible tax obligations. If there are any unpaid liens or taxes, they should be resolved as soon as possible. It's a good idea to also get an updated loan balance from your mortgage lender.
6. Get your agreements in writing.
The sale contract and any other agreements should be in writing. You may want to document who will be responsible for what bills and what items each person is taking with them after the house has been sold. Make copies of those records as necessary and make sure that both you and your former spouse have read and reviewed them.
Putting everything in writing can be very important. You'll have proof in case there are any disagreements or discrepancies later on. They can also make claims easier to prove than any verbal agreements or statements.
7. Remain cordial.
Even though you may not like your spouse, you should still be civil. Work together so that things can go smoothly. The overall goal is to sell the property in a reasonable amount of time.
You may have to do a little negotiating or compromising if the other spouse is reluctant to sell. Keeping them in the home can prolong the matter. It can also make ending the marriage more difficult. Some difficult conversations may be necessary, but try not to take things personally, no matter what the other person says or does.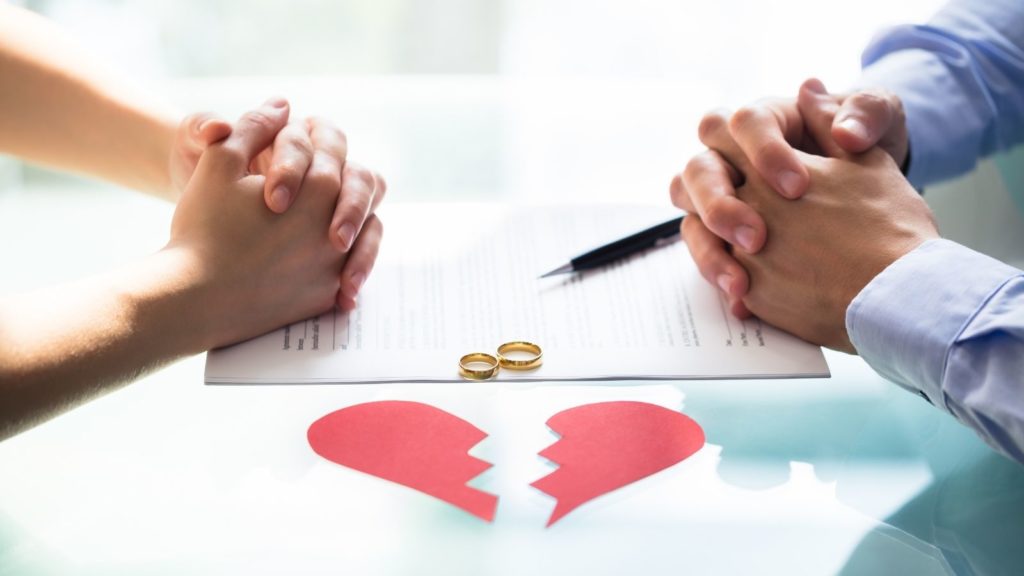 It's probably best that neither spouse stays in the home after you've made the decision to sell. You may want to live with family or friends or find a temporary rental until the sale is finalized. If one spouse is reluctant to move or flat out refuses, court orders or other legal actions may need to be taken.
When an agreement has been reached, both spouses should cooperate with each other to determine their profit from the sale. Just remember that seller closing costs will be deducted from the sale amount. Most sellers are responsible for paying the commissions for both the seller's and buyer's agents. They also pay for the home buyer's title insurance and any concessions that were made when negotiating with the buyer.
Conclusion
Most divorces are difficult. It's hard to ignore the time spent with another person and the commitments that were made to one another. However, it may need to happen for the best interests of both people. Selling the home that you lived in can be an essential part of recovery and growth. You can close that chapter of your life and look forward to writing the next one in a new location.
Have Questions? Ask Liz!
Give Liz Welch a call today to learn more about local areas, discuss selling a house, or tour available homes for sale.
Summary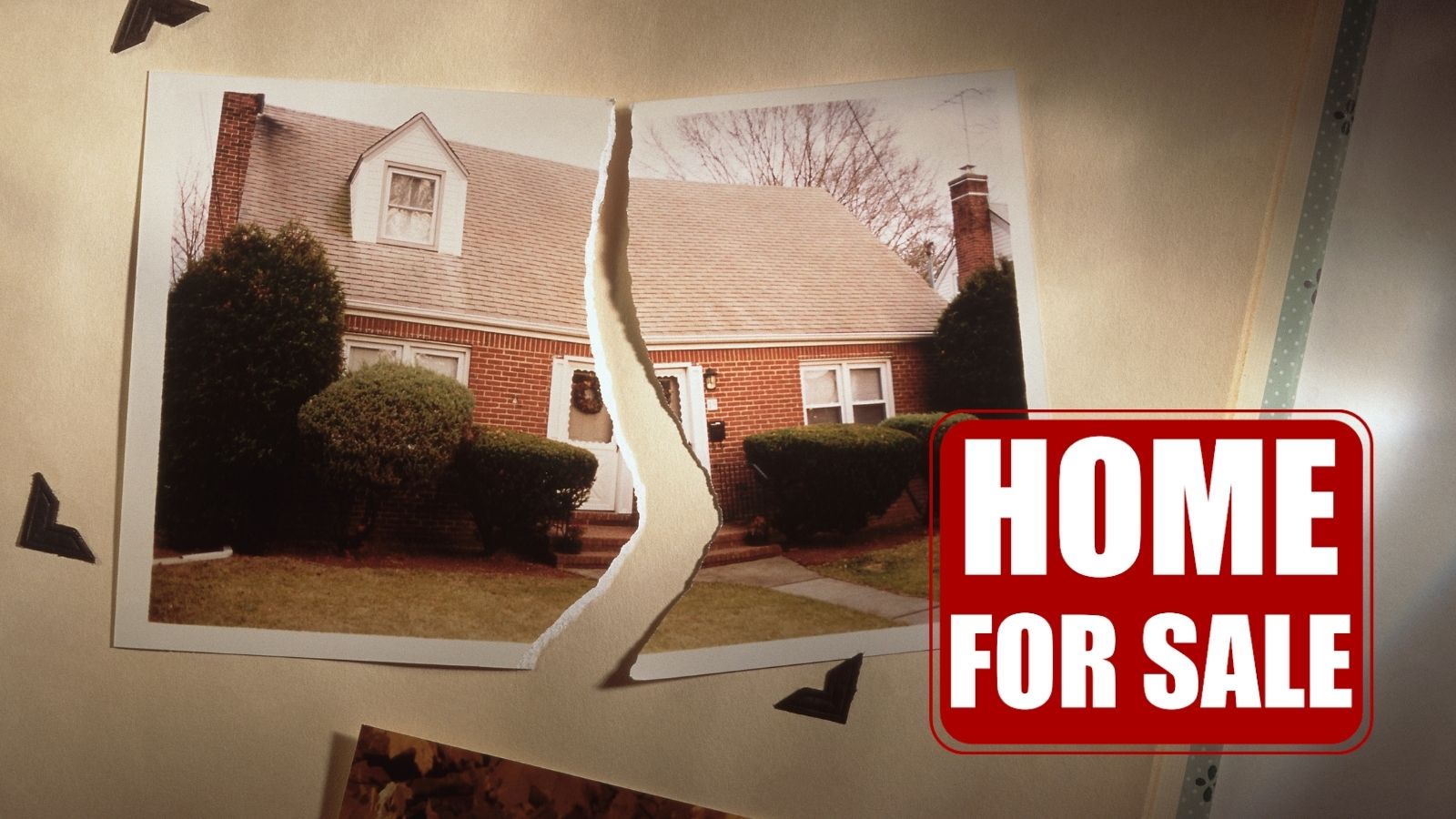 Article Name
Selling a House With Tenants
Description
Things can be a bit more complicated if you're trying to sell a house while also simultaneously in divorce proceedings. This can add more stress and anxiety to your life. However, you should still be able to sell the home in most instances. Here are a few things you can do if you're planning on selling a home during a divorce.
Author
Publisher Name
synergisticrealestate.com